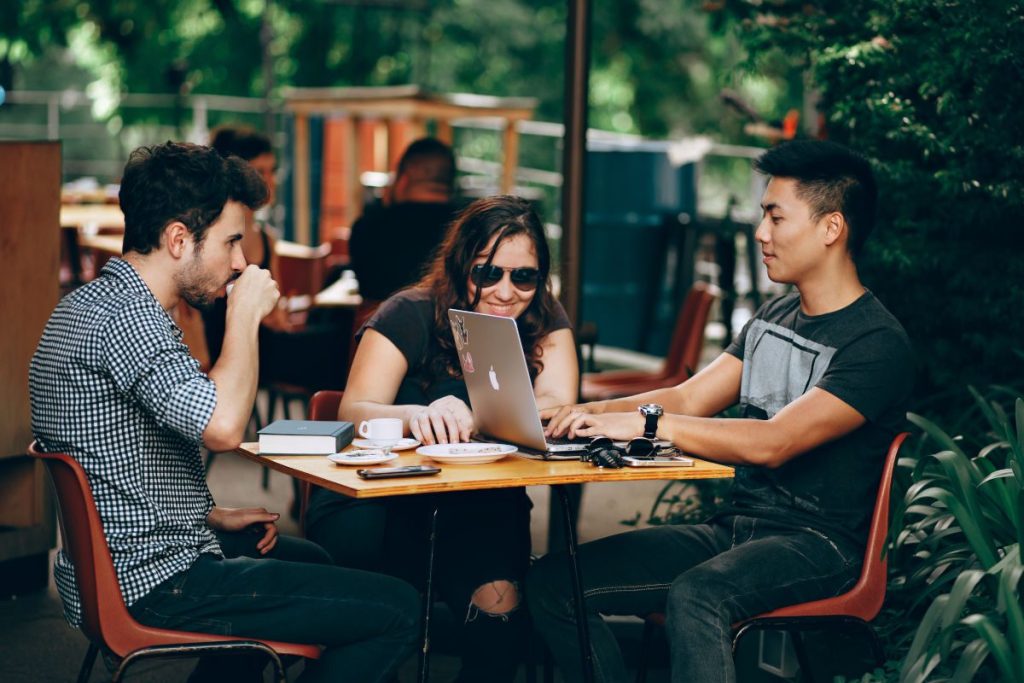 Frequently Asked Questions
We have put together some commonly asked questions to give you more information about IHAA. If you still can't find an answer to your question, please give us a call on 734-662-5529 or email us at info@ihouseaa.org
WHAT ARE THE CRITERIA FOR SELECTING RESIDENTS?
Each application is reviewed and candidates are selected based on their potential contribution to the community, their interests, intercultural engagement,
and the number of available spaces. The Program Manager interacts with each potential resident to evaluate their commitment to our community's mission
before a lease is offered.
WHO CAN LIVE IN THE HOUSE? 
The majority of our residents are graduate students, fulbrights, and visiting scholars from all six continents. We do accept some globally-minded US American students and a few upper-class (junior/senior) undergraduates. IHAA also welcomes families with children.
DO YOU CHOOSE A ROOMMATE FOR ME?
We will choose roommates for you. Residents share apartments with people from different backgrounds and find this an interesting opportunity to learn about and better understand other cultures, beliefs, attitudes and world views. We place people together based on their interests, common hours, neatness, etc.  Most residents are graduate students. The level of study is considered, so that typically undergrads share with undergraduates and graduate students or scholars are placed together.
DOES THE APARTMENT HAVE ITS OWN KITCHEN, BATHROOM AND LIVING ROOM?
Each apartment has a kitchen, bathroom and living room, all furnished. Kitchenware is not provided.


CAN I BRING MY OWN FURNITURE?
No, each apartment is fully furnished and residents are not permitted to add or remove furniture without permission of the IHAA staff.
DOES EACH PERSON HAVE A PRIVATE BEDROOM IN EACH APARTMENT?.
Yes, each person has a private bedroom, but residents in the 2-bedroom and 3-bedroom apartments share a kitchen, living room, and one bathroom.
ARE ALL UTILITIES INCLUDED?
Yes, all utilities are included in your community living payment. Those utilities are gas, electricity, heat/air conditioning, water, sewer, trash removal, ethernet and wi-fi.


DO YOU GIVE SHORT TERM LEASES?
We generally offer short term leases during the spring and summer.
HOW CLOSE ARE YOU TO THE ISR, THE BUSINESS SCHOOL AND THE SCHOOL OF SOCIAL WORK?
We are about 20 minutes walk to ISR and 5 minutes from the Business School and School of Social Work.


WHICH PROGRAMS ARE REQUIRED?
All residents are required to attend orientation even if they attended in past years. A Community Living Agreement at IHAA is more than a lease. You are applying to become a member of the IHAA community and are expected to engage in community meals, service opportunities, intercultural exchange, lectures, picnics, holiday celebrations, field trips, and other group activities. Not all of these events are required, but you do agree to participate in at least five events as part of your admission to the program. 
Internet is provided and is available throughout the building. If you want cable TV in your apartment, you must set it up on your own through a local company. If all apartment mates agree, cable costs may be shared among them. Note, large screen TV is available in the first floor Commons Lounge.
HOW DO I SUBMIT A MAINTENANCE REQUEST?
The preferred method is to submit an online maintenance request through the Tenant Cloud portal where you make your payments.

DO I NEED TO BE PRESENT IN THE APARTMENT FOR MAINTENANCE TO OCCUR?
If you provide permission in advance, you do not need to be present. The IHAA maintenance staff will enter and complete tasks during the times you have specified on your request for..
WHAT ARE THE POLICIES REGARDING SMOKING, DRUGS, AND ALCOHOL?
IHAA is a smoke-free, vape-free environment. Smoking is only allowed behind the building away from the doors. Illegal drugs are strictly prohibited from use at IHAA. Alcohol may not be publicly consumed at IHAA unless at least aged 21.
No pets or animals are allowed in IHAA unless required as a disability accommodation. Documentation is required. 
IS IHAA QUIET? WILL I BE ABLE TO STUDY?
IHAA's quiet hours are between 11 pm and 8 am Sunday through Thursday and 12 midnight to 9 am on weekends.